Everyone wants to look their best, but not everyone has the time to create those perfect hairstyles we really want due to our busy schedules, which is why with the help of the beautiful Bethany we are sharing these 3 quick and easy curly hairstyles for the girl on the go who wants to look cute without spending hours doing so.
---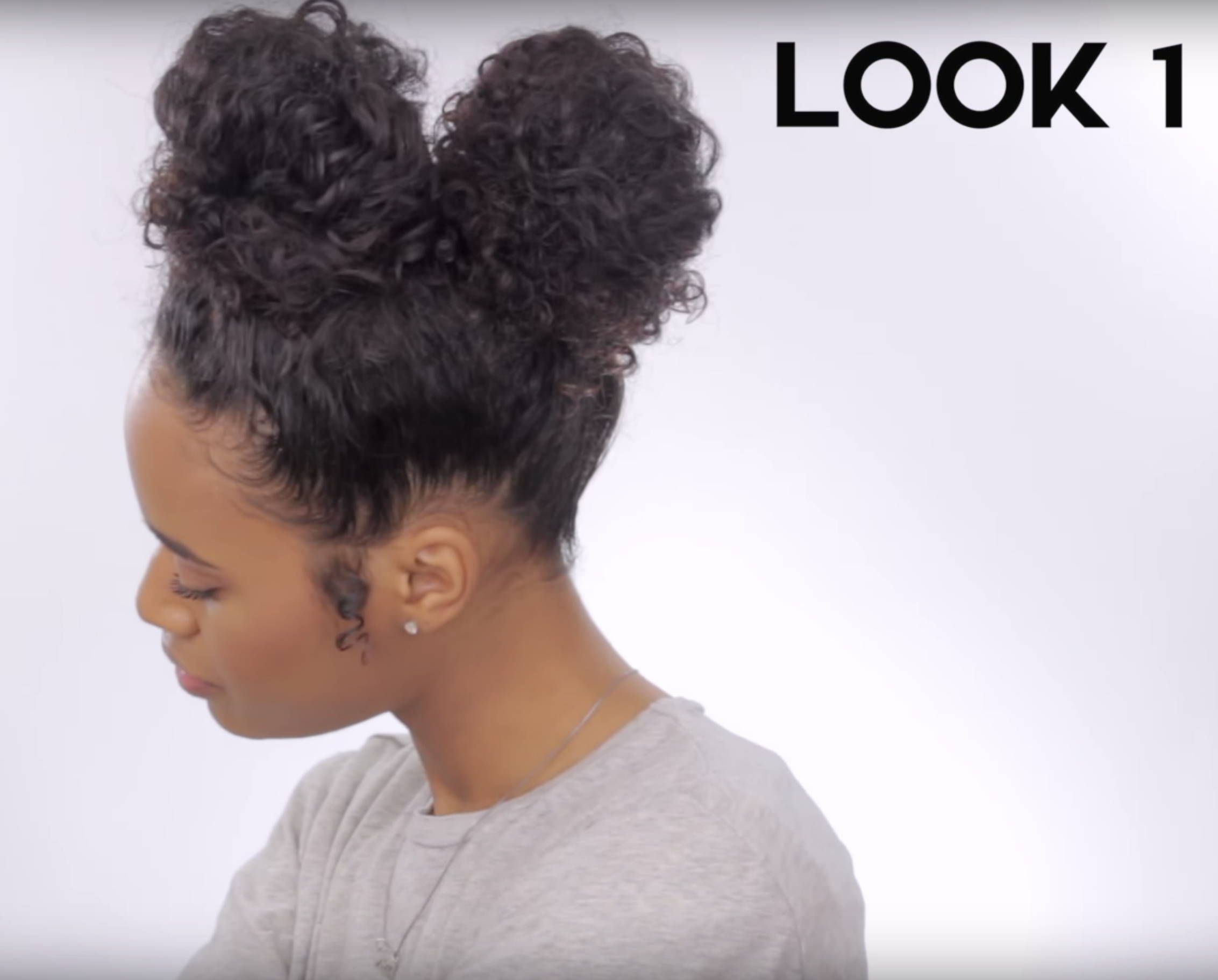 LOOK #1:
Cute Double Space Buns
Split hair in half creating a half up half down bun.

Secure the top half of the bun with a hair tie, hide & fluff excess hair to your desire.

Repeat to the bottom portion of your hair.

Add styling product of your choice to smooth our your hair for a nice clean and polished look.

Secure any lose pieces of hair with bobby pins, slay those edges with an edge control and your look is complete.
---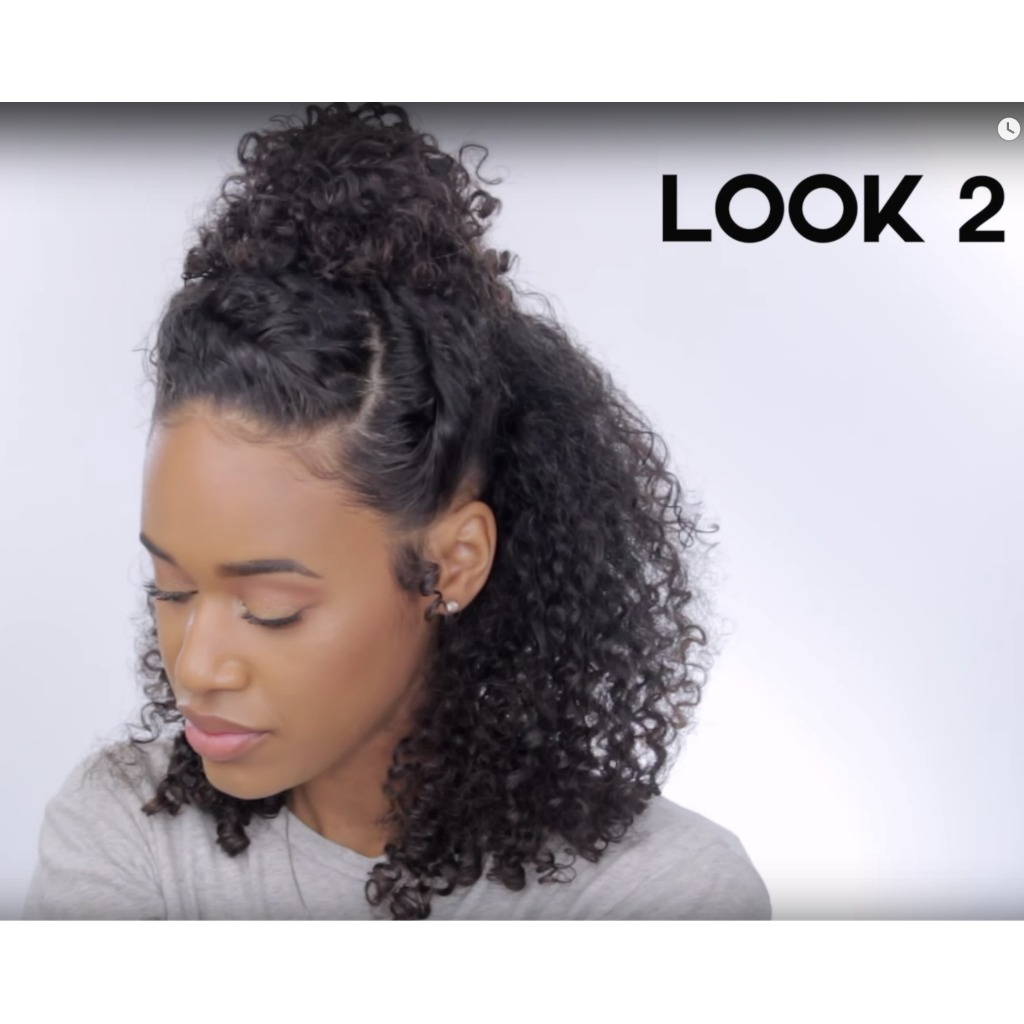 LOOK #2:
Half Up Down Twists
Split hair into two seconds almost creating a half up half down style only to secure the bottom half of your hair with a hair tie.

Part the front part of your hair diagonally creating a side part.

Gather the hair to the right side and start to twist grabbing as you move down wards try to maintain the hair flat against the scalp as your twisting, secure with clip or bobby pin.

Repeat the same thing on the opposite side but this time start twisting upwards instead of down wards.

Gather both sections of the twist and tie securely with a hair tie creating a ponytail.

Use styling product of choice to polish and smooth down your hair.

Release the hair in the bottom second and this look is complete!
---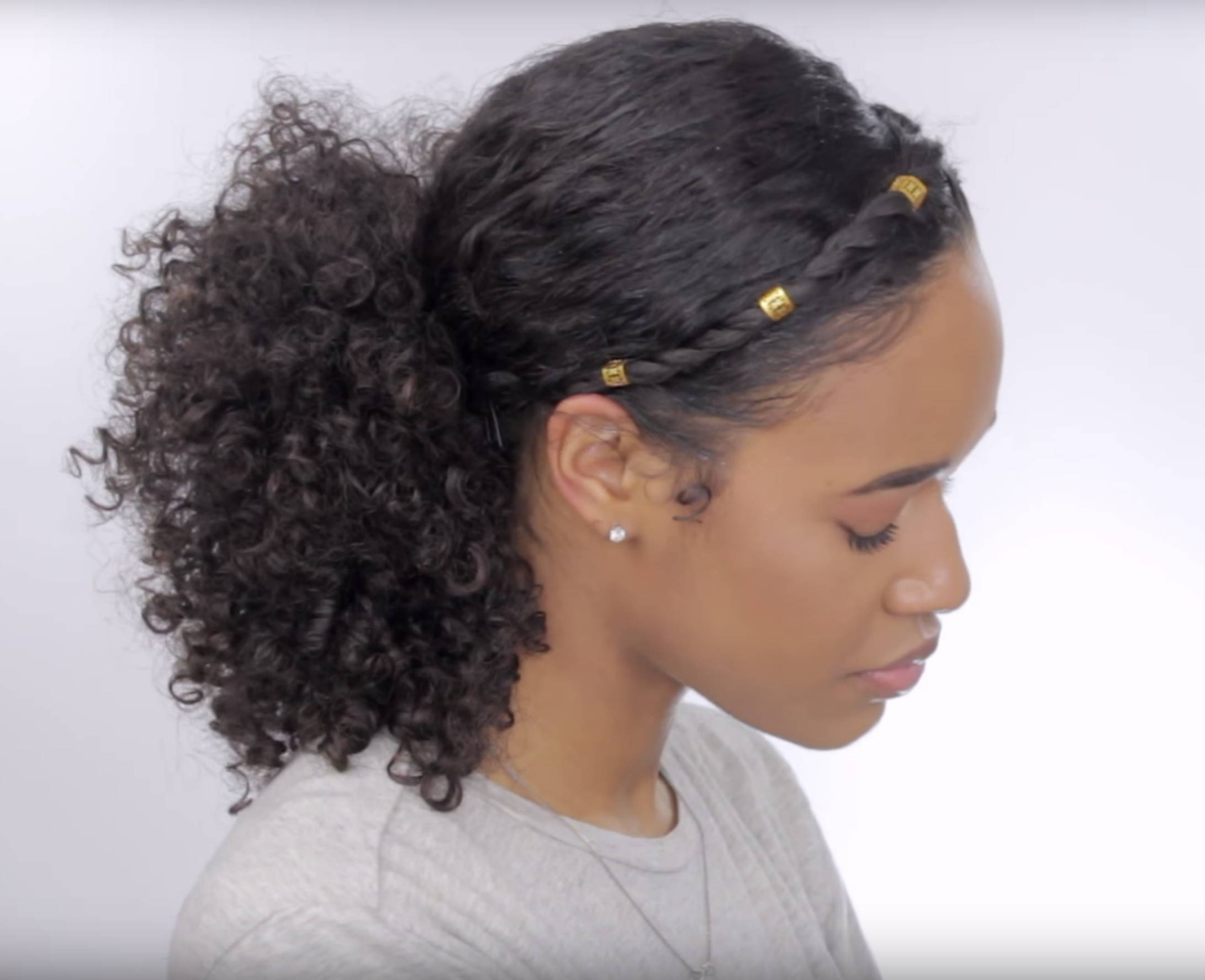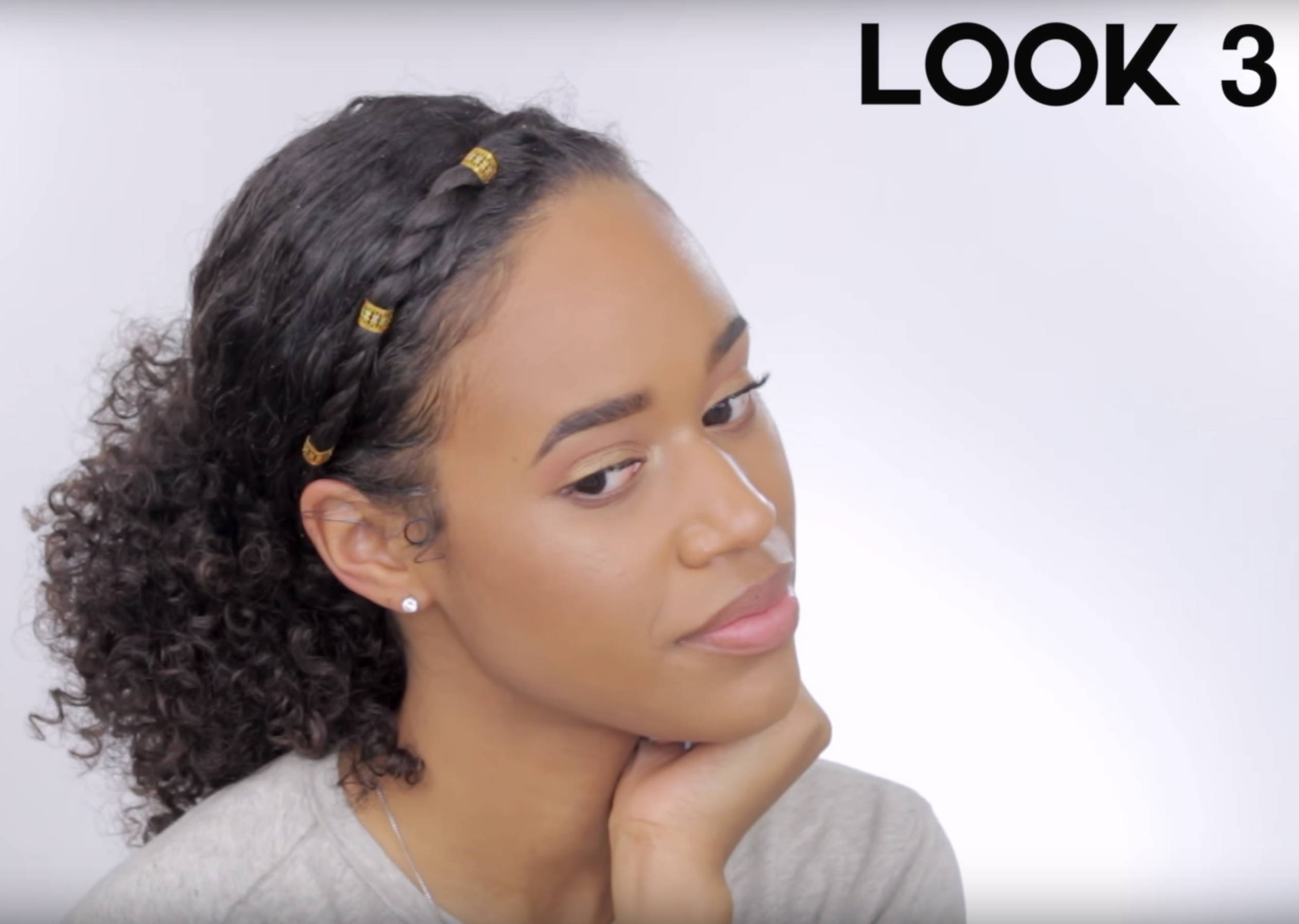 LOOK #3:
Ponytail with a Twist
Part the front part of your hair diagonally creating a side part.

Gather some hair front the front part of your head where your bangs would be and start begin doing a two strand twist.

Create the two strand twist away from the head, once complete secure with pin.

Repeat twist to the other side.

Create a neat ponytail while leaving out the twist towards the front.

Use bobby pins to secure and hide the twist behind your ponytail

Brush and smooth out any pieces unruly hairs

Add hair pins or gold clips for some fun added decor.

Look is finished!
---